Ayano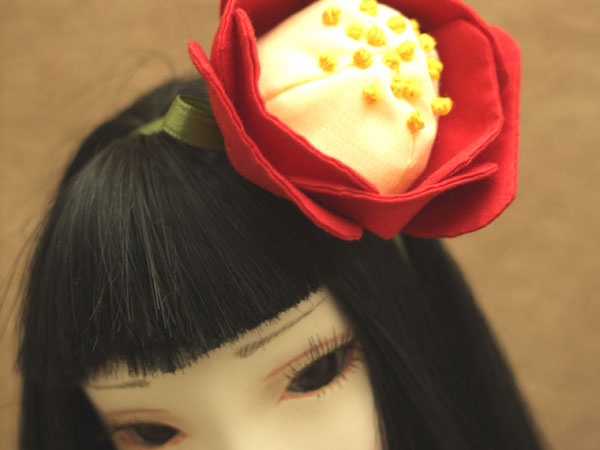 ロシーノでは球体関節人形・編み物・ちりめん細工を作っています。
小さい頃から人形が好きで、7年くらい前から自作し始めました。
編み物は編みぐるみをメインに、棒編み、鍵編み
両方をしています。
ちりめん細工は琴爪入れを作っています。
ついに吊るし飾りを完成させました。
*制作においては、出来るだけリアルに近い造形を心がけています。
*やる時はやるのですが、なんといっても制作にとりかかるまでに
時間がかかってしまいがちなので
素早いスタートをきること、もっと作業を手早くするようにしたいです。
*それともっと観察眼を鍛えたいです。
*作りたいものはたくさんありますが、これからは人形をメインに
がんばっていきたいです。
• what I make in Roshino: Ball jointed dolls, amigurumi, Japanese crepe cloth crafts.
I'm fond of dolls since I was a child and started to make one
from 7 years ago.
I make amigurumi and do both crocheting and knitting.
I make small craft bags with Japanese crepe cloth, chirimen.
I finally completed a full set of chirimen ornaments last year.
• what I am most particular about: make amigurumi and dolls look more realistic.
• what I want to improve: it is my bad habit but it takes time to get started
so I want to fix that point and also work faster (I am a slow worker).
• what I want to improve 2: to sharpen my observing eyes.
• what I want to make most now: there are lots of things I want to challenge
but for now I need to focus on doll makings more than anything.